WEDDINGS AT VILLA BRITANNIA
[space height = "20px"]
Contact us if we can help with any of the following information :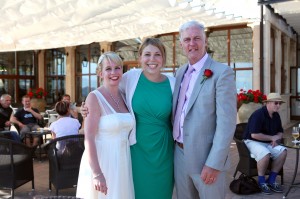 * To know more details and pricing of our venue rental at Villa Britannia .
villabritannia@gmail.com
We can help with any of the following too :
* Wedding Planning
* Handling all the bureaucracy papers – Nulla osta papers
* We have certificated Interpreters  which are obligatory for non Italian wedding couples.
* Flower arrangements
* Church or town hall arrangements
* Decorations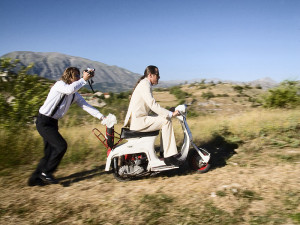 *  Transport – we can help with a variety of transport from Vintage fiat and cars , Carriage and cart , Mercedes, Chryslers , Italian Ape, vespa  ect…
* Helping with the guest accommodation around Taormina.
* Catering
* Music and entertainment – around your taste and choice
* Photography and video
[space height = "40px"]
"Stunning views, wonderful garden , stunning views and warm hospitality"
Everything about our experience at Villa Britannia was wonderful. The villa was well-appointed and the location was stunning, with views of the sea from nearly every angle and a wonderful garden setting. (She also has a spacious garage, a boon to worried Americans with a rental car to tend to.) The highlight, however, was the helpfulness and kindness of Luisa. She saw us through the diffulties of a late arrival and helped with retrieving misdirected baggage. We'll never forget her kind welcome and provisions to tide us over until we could get supplies for ourselves. She oriented us to the town and made wonderful suggestions for outings, markets and dining, enhancing our stay. We highly recommend Villa Britannia and hope to return there to spend more time in beautiful Taormina.
By Alan and Veronica Thomas Uk. May 2012
[space height = "40px"]
"Fantastic"
My partner and I travelled to Sicily to get married in May. We stayed in the beautiful Villa Britannia. We cannot emphasise enough how perfect this villa was and the attention to detail provided by Luisa and her family. The villa has everything you could wish for in relation to comfort. It has been decorated beautifully with traditional Sicilian art.
More importantly, Luisa is a fabulous host and we were treated like part of the family for our stay. Luisa and her Dad Nino made us a beautiful breakfast on the morning of our wedding. The whole day had been organised by Luisa, including the booking of our wedding meal. She did a wonderful job and I would recommend her services to anyone looking to get married in beautiful Taormina.
By Kitten Uk 2012
[nggallery id=9]