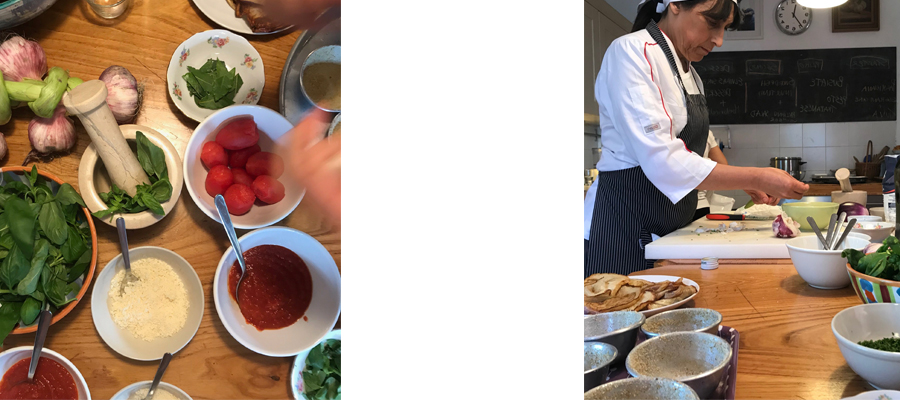 Villa Britannia's Friends & Family Zoom 2021
Are you looking for a group, fun, unique and interactive present for your loved ones?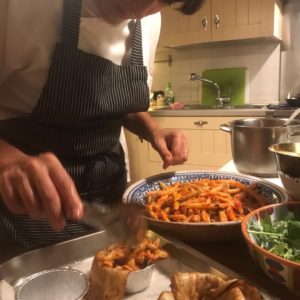 Wanting to bring your Family and Friends together from different parts of the world without having to get in a car or on an aeroplane?
Villa Britannia may have just the thing. From Grandchildren to Grandparents and everyone in between why not enjoy a fully interactive, and truly Sicilian cooking class together?
Suited to anyone between the ages of 9 and 90 who enjoy Italian cuisine!
Friends and family log in from all over the globe at a prearranged day and time.
Chef Elvira and Louisa take you, step by step, through a traditional Sicilian menu. Alongside the cooking there will be wine pairing recommendations and chat about Sicilian traditions and culture . Just how Sicilian Nonna used to like it!
And of course, there is no need for your mute buttons to be on so you really can share the experience together.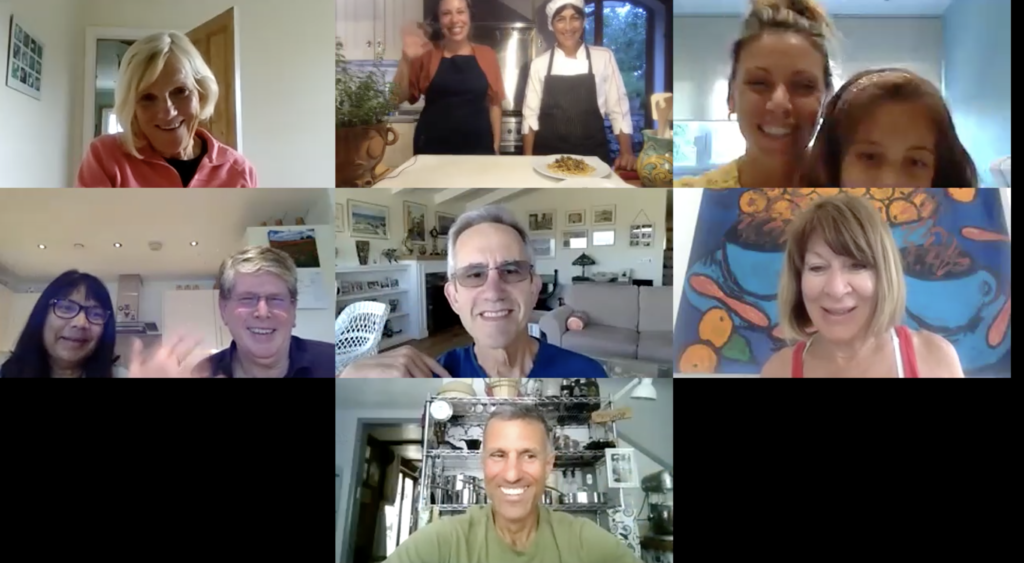 We will send all participants the ingredients list before the event so that on the day join all your loved ones cooking along OR sitting back and enjoying.
Not only will you have 2 hours of worldwide 'Friends and Family' interaction and entertainment you can share your culinary triumphs with your family for years to come!
Menu A
A Sicilian Cocktail
Spinach and ricotta Arancini
&
Involtini (meat or fish) with fresh pepper salad
Menu B
A Sicilian Cocktail
Home made Maccheroni Pasta alla Norma
(eggplant and tomato sauce with ricotta cheese)
&
Sicilian sweet and sour chicken
Please note menus can be tweaked if not suitable for your group
Duration: At least a 2-hour culinary event
Zoom professional account – logins for all screens/households
Initial ingredients list with full recipes after the event
Prices
Up to 5 screens/households — 200 Euro
6+ screens/households — 250 Euro
To find out more about this 'Friends and Family' Fun please let Louisa know the following information and she will get back to you in the next 24 hours.
---
Gift of a Villa Britannia Cooking Experience Voucher for a class of the recipient's choice.
Looking for an totally original present for your nearest and dearest around the world?
Do you have family or friends that would like a little taste of Sicily from the comfort of their armchair?
Bring a little bit of Sicilian Joy to Loved Ones this Christmas with our Flexi Zoom Class Vouchers – where the recipient can choose which group class they really want to join in with.
Our menu choices for our classes change every week – from Lasagna to Cannoli, Fish Soup to Crespelle, Macharoni to Caponata – something for everyone's taste buds.
See more on our Zoom Classes Page www.villabritannia.com/zoom-classes